Hi REACH parents! Happy Spring! I know it has been awhile since I have been in touch with you all. My apologies. We are just starting to settle into our new normal.
I am thrilled to report that Luke is adjusting to life in the US incredibly well. He is in a regular High School which has an amazing inclusive program and is on a high school diploma track. He is in both general and special education classes and is enjoying each one. He is making lots of friends and is playing both baseball and soccer on the weekends.
For the GenEd kids, having a student with special needs participating in their classes is the norm. Our kids have been included since kindergarten! In fact, many of the GenEd kids even volunteer afterschool in the 'Best Buddies' program – where they all have enjoyed activities together such as bowling, and had a Valentine's Day and Spring Fling dance!
And last, but certainly not least, Luke got a part in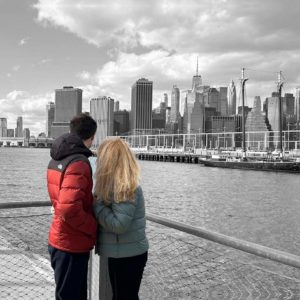 the school play 'The Wizard of Southside' – he is playing the Tin Man! He is so excited!
I am telling you all of this because Luke would never have been at this point without the hard work and dedication of our REACH team. They worked tirelessly with him on all of these skills that have gotten him to where he is today.
As I am sure you already know, your child is in great hands at REACH. Our Team believes in your kids and their abilities. And, I have seen first hand how important acceptance truly is.
I am learning so much about how powerful inclusion and acceptance is and would love to implement a lot of these ideas, that I have seen work here, at REACH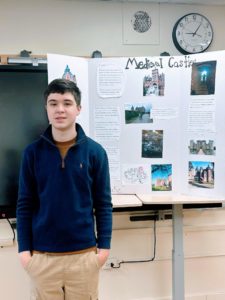 I may not be there physically, but I am still working hard for your kids and families behind the scenes.
I also thoughtit was important to let you know that we hear you REACH parents! Ceren and I recently met with the REACH Parent Council. We gave them a summary of your recommendations from the anonymous survey that was sent at the end of the year. We are currently working on improving in the areas that need improving and implementing the things that were recommended. We will keep you informed.
Stand strong parents and NEVER GIVE UP! Don't let anyone ever tell you that your child can't or won't. With your strength and perseverance, and with the help of our amazing REACH Team, your child can and will.